Highest quality fruit and vegetables
We grow finest quality delicious fruit and vegetables in our Spanish citrus and stone fruit farms. 
Trees are nurtured and protected, guaranteeing natural growth under optimal conditions.
The result is our fruit and vegetable imports are some of the highest quality in the world today.
With Harvest Direct your fruit and vegetable shipment would be carefully packaged by our in-house specialist team.
Deliveries are transported by our drivers who work 24hr shifts to bring you a service you may have found it hard to source elsewhere.
Your fruit and vegetable orders arrive in the UK quickly to ensure they arrive with you fresh, succulent and delicious.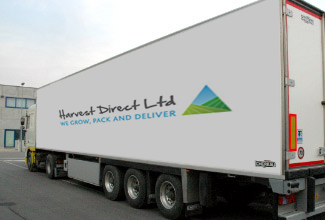 Our dedicated logistics team works around the clock to ensure customer deliveries arrive on time.
Are you looking for a reliable supplier of high quality fruit and vegetables?
Why not download our info pack to discover how we can help you.
It's free and there is no obligation.